3 key skills developed in Homework Collective
Our Homework Collective is an initiative for your child to get stuck into their homework, without a fuss or complaints! Changing attitudes towards homework is a skill addressed in the Homework Collective. Working with separate Primary and High school sessions throughout the school term, we aim to help develop time management awareness, planning/prioritising skills and grow brainstorming abilities.
Teaching time management
Is your child doing their homework in the car on the way to school?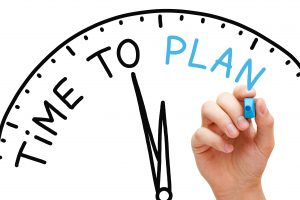 Homework Collective focuses on managing time effectively. Starting with simple hourly, daily and weekly plans, we help to develop the skills to juggle extra curricular activities and school applicable for long-term situations. Time management skills are encouraged in the Homework Collective through different incentives particular to the child. For example, if half an hour of good spelling practice is completed at home (on the planned day), 15minutes of free time is awarded! The children develop the skills and control for situations like these, through learning by examples set throughout the Homework Collective.
"What homework is the most important? Get it done!"
Does this sound familiar to you? Is your child too tired after sport and music practice to do their math homework?
Homework Collective is an opportunity for children to prioritise what is most important for the session, as well as throughout the week. By understanding and visualising their 'to do list', homework is not as daunting and becomes a fun and easy activity to get done.
Brainstorming – mind maps and scaffolding
Brainstorming is such a great strategy to generate ideas on any given topic By accessing prior knowledge through different creative pathways your child will be able to express their ideas and logically organise them. At the Homework Collective, using techniques such as coloured pens, underlining and images when brainstorming, we work together to focus on a topic, create ordered paragraphs, planning with dot points and general layouts for English writing.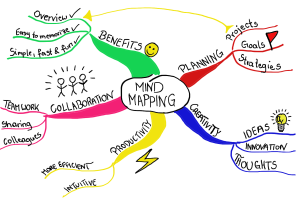 Homework Collective uses fun and enjoyable approaches for your child to enjoy doing their homework, all while learning life skills for the future. Whether your child is putting up a fight to complete homework, or wants to master their maths and writing skills – Homework Collective is a great kid-friendly environment to do so.
How to help with high school homework
Need an environment for homework to get done that is productive and fun?
Homework Collective is a nurturing child-friendly initiative focused on developing your child's general executive functioning skills. (See our blog post on executive functioning for more information on how important these mental processes are!)
High school can be an overwhelming time for young children and the transition of different school working environments is not always easy. With the help of planning, developing skills and organising at Homework Collective, we can help you make homework less of a drag and nag situation.
Time is of the essence!
One of the most daunting experiences during high school can be the overwhelming feeling of not knowing where to start with assignments. At Homework Collective, we strive to help your child create and develop their own strategies for organisation and time management. From hourly planners to monthly planners – we will help your child get both their extracurricular and school work back on track and done on time!
Study, study, study
Studying in high school is
Good study habits

Concentration

Note taking

Organisation/time management
Why is homework collective good?
Here are five reasons why Homework Collective is great for your child and how we can help you.
[/vc_column_text][vc_column_text]