Our vision is to deliver evidence based and individualised programs, tailored to meet every need. Sydney Therapy & Co work collaboratively with parents and teaching professionals to ultimately see your child succeed in therapy as well as in the classroom.
Why a Speech Pathologist?
As speech language pathologists, we work on helping children and young people to:
• use clear speech sounds
• follow directions and concepts to understand others in every day environments
• use vocabulary that is appropriate for their age to express themselves in thoughts and feelings
• manage their social thinking skills for better social interaction with peers and in their community
• use a family based stuttering therapy to manage fluency
• improve their literacy skills for reading, writing and spelling
• improve their skills in written expression for sentences, stories, and expression at all ages of school
• access learning in their environments by working closely with schools and other educators
• build life skills in planning, organisation, time management, monitoring, self control and working memory.
The ability to communicate effectively is often taken for granted but is essential in all aspects of everyday life.
Why an Occupational Therapist?
As Occupational Therapists, we work on helping children and young people to:
participate in everyday tasks

write legibly considering their pencil grasp, letter formation and speed

play and develop relationships with their friends and family

maintain their attention to tasks

organise their ideas when writing

use a computer

get dressed and ready for the day independently  

organise their belongings and follow routines

manage playground obstacles  
The specialists in Speech, Language, Literacy & Life Skills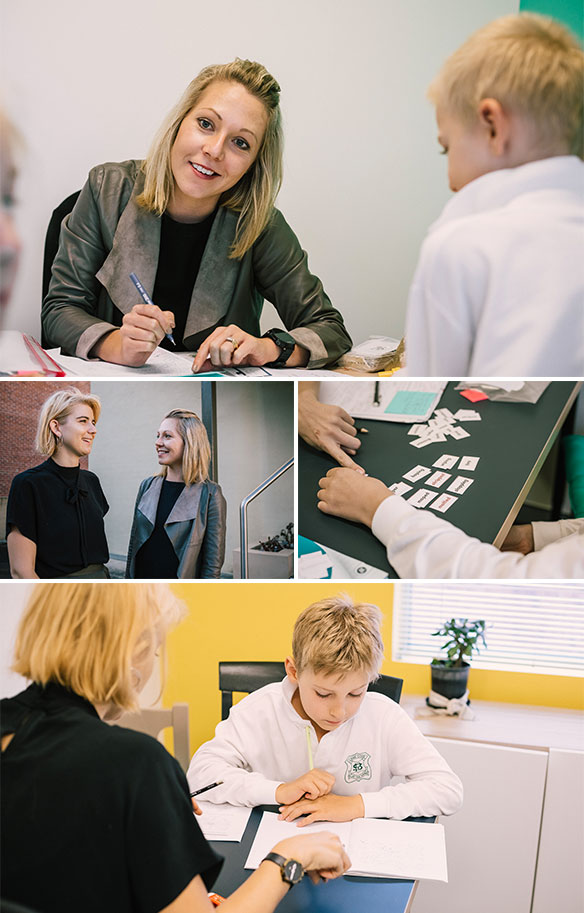 Vanessa Leaver
Founder, Owner, Principal Therapist
Speech Pathologist Certified member of Speech Pathology Australia + medicare provider.
Speech Pathology Australia, Private Practice Leader – North/ North West, NSW
Vanessa founded the Lane Cove location in July 2014. Prior to this, she has worked cross culturally over the last 8 years as a Speech Pathologist in Auckland, Tokyo and Sydney. Initially employed with the Ministry of Education in Auckland, the role included working with culturally diverse needs across a variety of speech and language disorders. In 2011, Vanessa started a private practice in Tokyo, Japan, working with expat schools, teachers and families on speech, literacy, and adolescent language difficulties.
Vanessa's professional experience includes the depth and breadth of working with speech disorders, stuttering, delayed language, coupled with coaching skills in organisation, planning, time management and self-monitoring. She specialises in literacy and sound therapy for reading, spelling and writing. ​ Vanessa is actively involved with Speech Pathology Australia, the national body for the profession, volunteering as North/ North West NSW Private Practice Leader. She enjoys blogs and networking with like-minded professionals. Outside running a business and clients she enjoys running, flower art, inspirational books, design and spending time with people.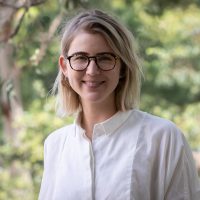 Tommie Clark
Certified member of Speech Pathology Australia and a medicare provider.
Speech Pathologist – All ages
Tommie completed the Masters of Speech and Language Pathology (MSLP) at Macquarie University where she focused her research on "Collaboration and Educational Change: the Effects of Teacher Training on Vocabulary Acquisition in Language Impaired Students". This demonstrates her desire and passion to work with school-aged language clients.
Tommie continues to upskill and have professional interests in child and adolescent communication difficulties, such as literacy disorders, speech and language delays. Tommie includes executive functioning skills to assist adolescents with organisation, social skills and time management. Having been trained in the Spalding Method, she has extensive skills in the area of literacy with both primary and secondary aged students.
In her spare time, she will opt for bike riding, travelling and wine tours, and volunteer her time to community projects around Redfern and Surry Hills.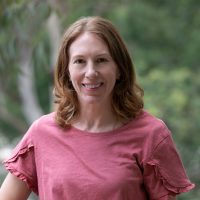 Rosy Lloyd
Certified member of Speech Pathology Australia and a medicare provider.
Speech Pathologist – Adolescent focus.
Rosy studied at the University of Birmingham, completing a Bachelor of Arts in Hispanic Studies with honours. After arriving in Sydney in 2004 Rosy worked as a graphic designer before completing a Masters of Speech Language Pathology at the University of Sydney. ​ Rosy has worked in paediatric private practice assessing and treating children with a range of difficulties including speech disorders, language delays/ impairments, social skill difficulties, fluency and literacy difficulties and is trained in the Spalding Method.
Alongside private practice work, Rosy also works as a Witness Intermediary in the Sydney Child Sexual Offence Evidence Pilot that commenced in March 2016. This position involves assessing the child victim's communication needs and informing police and the court on the best ways to communicate with the child giving evidence. Rosy is passionate about incorporating creative ideas into therapy: using drawing, art and play to make therapy both fun and relevant to children and adolescents. When she is not working with other peoples children she spends that time with her own three children, creating, reading and managing life!
Rachel Curren
Speech Pathologist -Certified member of SPA and medicare provider
Rachel undertook the Master of Speech and Language Pathology and Graduate Diploma of Speech and Communication at Macquarie University. Rachel has been interested in language, with her Bachelor of Arts Degree majoring in Linguistics as well as spending 6 years teaching English as a Second Language.
Rachel is passionate about assisting children and adolescents who have speech or language difficulties. As a mother of two she understands the challenges and variables that can impact a child's speech and language acquisition. Rachel strives to ensure therapy sessions are tailored to each child's individual needs and interests yet also incorporate strategies found effective in evidence-based studies. Rachel's former work in television production means she is motivated to run engaging, creative and fun sessions.
In her spare time Rachel enjoys tennis, cooking with her children, live music and dining out with friends.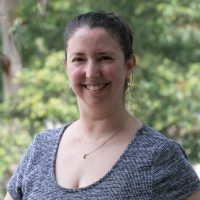 Maree Rowan 
Speech Pathologist  – Certified member of SPA and medicare provider
 Maree studied at the Australian Catholic University for both her Bachelor of Teaching in Primary Education and her Bachelor  of Speech Pathology. She is a former primary school teacher who has retrained as a Speech Pathologist.
Maree is aware of the daily demands of children and their families as she has two children of her own. She uses creative and fun therapy ideas that work with the current best practice. Maree's knowledge in literacy extends to developing resources, running reading group activities targeting those at risk students and working closely with teachers.
Maree enjoys spending time at the beach and getting lost in a good novel.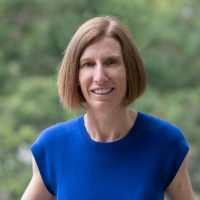 Michelle Tabrett 
Educational Therapist – 20 years as experienced teacher | Maths & Literacy specialist
Michelle is the lead Educational Therapist at Sydney Therapy & Co, with 20 years experience in teaching; she is passionate about advocating the needs of students with learning difficulties. Michelle has completed her training with IMSLE in the MSL approach and has completed online Training for Special Education Needs. She has also completed several courses in comprehension and maths difficulties with SPELD NSW and is a recommended SPELD tutor.
As an Educational Therapist Michelle provides intervention for students experiencing difficulty with reading, writing and spelling. She specialises in helping children with dyslexia using evidence based, systematic phonics instruction, ie. MSL (multi-sensory language) therapy. Each lesson is uniquely tailored to meet the needs of the child in the areas of literacy and numeracy; from early primary years though to Year 12.
As a Lane Cove local mother of two, Michelle is an organiser for the Lane Cove Fun Run and loves giving back to the Lane Cove Community.