As Speech Pathologists & Occupational Therapists, we are able to use our sound and language knowledge expertise to target literacy using specific intervention.

Building on sounds for reading and writing is crucial in early years of primary school as well as for developing good literacy skills later in life. Our aim is to assess where your child is on their literacy journey and how we can move them to their next step. We aim to help your child walk away with good reading strategies, greater knowledge in using letter-sound relationships, and more motivation to write and link ideas.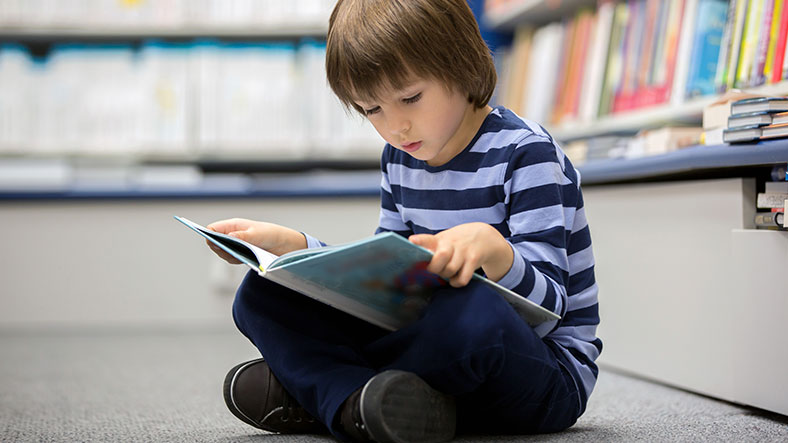 We focus on Spalding as a way of training our speech pathologists and use a variety of evidence based materials to support our literacy therapy.  The Spalding program incorporates letter formation from a multi-sensory approach, which engages the child's visual, auditory, kinaesthetic and verbal memory. We can offer 45 -60 minute, weekly sessions to support children and young people with reading, writing and/or spelling difficulties. This is not limited to children with difficulties, but also parents who want their children to access explicit instruction in phonemic awareness, systematic phonics, vocabulary development, text fluency, comprehension strategies and an appreciation of great writing.
Some noticeable changes I have seen over the past few weeks:
1. He is always very keen to read texts aloud during floor time (with improved fluency) 2. Persistent on finding much better synonyms for simple words during writing time (is the only one who will come up to me with his dictionary several times asking for "super synonyms").
– Teacher – Year 3 student
Many students, especially those with learning and attention difficulties have not learnt the strategies needed to access important executive function processes.

Life Skills (Executive Functioning)

Parents, teachers and others involved with a child with executive function difficulties must be careful not to attribute the particular production deficits they observe to character flaws or consciously chosen states of mind, such as laziness, lack of motivation, apathy, irresponsibility, or stubbornness. Rather, these behaviours are the result of inadequate activation of executive function capacities that are necessary for regulating perceptions, feelings, thoughts and actions.
Executive Functioning refers to our ability to be able to:
make and carry out plans
direct our attention
focus and control our internal states: our impulses and emotions
to be able to switch from one task to another
cognitive flexibility
abstract thinking
rule acquisition